Jorge Vargas, LCSW
Clinical Counselor and Consultant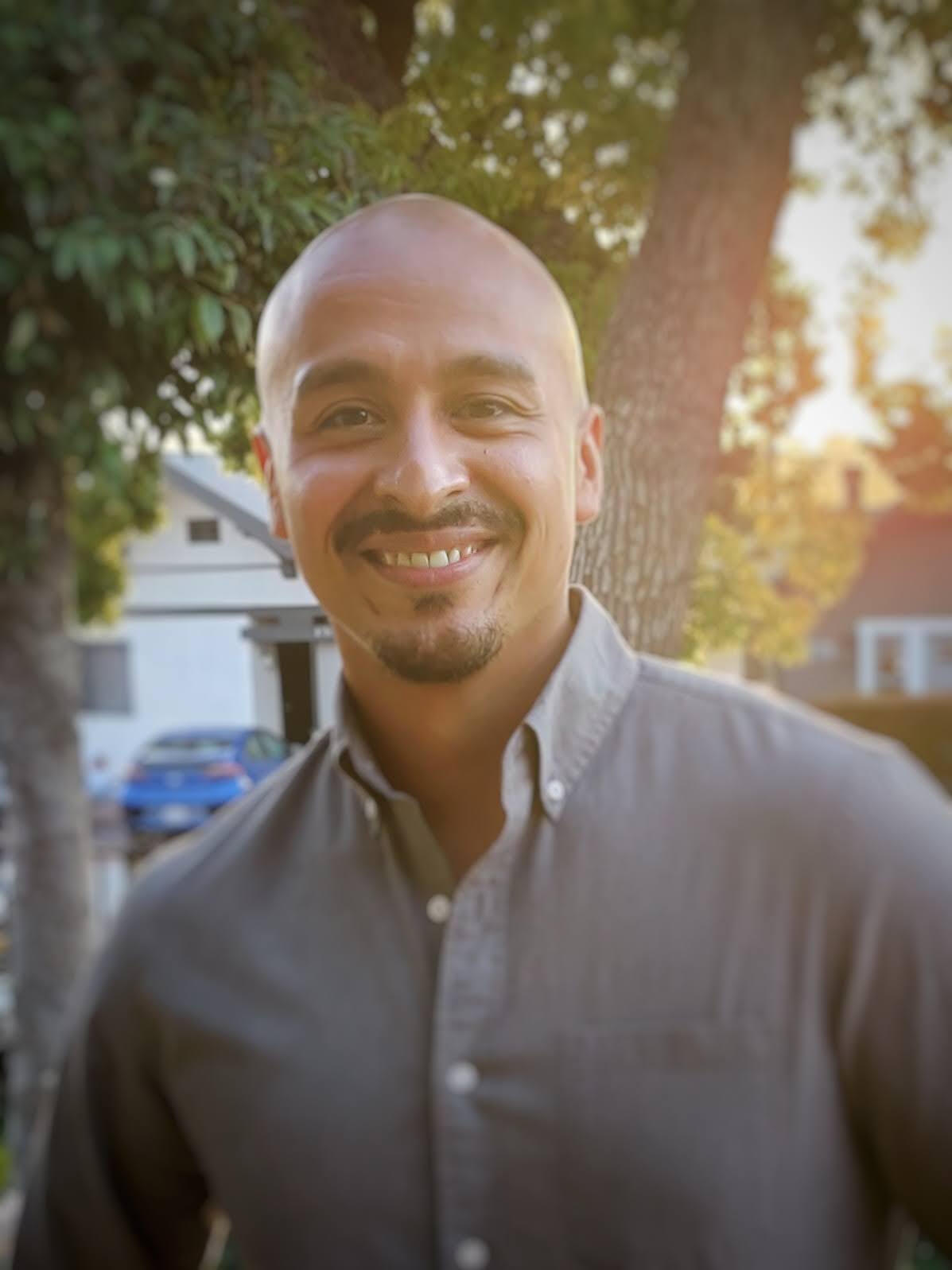 Hello and Bienvenidos!
I'm Jorge Vargas (pronounced Hor-Hey), and I am a licensed social worker, mental health consultant, professional development trainer, and an artist. I was born and raised in Los Angeles, CA, and my family migrated from Michoacán, México in the 70's. I identify as Chicano/Latinx, Queer, Cis-Male, First Generation college student, and as being from a low-income background.I think I've had an untraditional journey to this point in my career. After graduating from high school with zero college options, I decided to work full-time in theater arts. While working as a performer and stage-hand on various productions, I was also working with high school students to run facilitation, communication, and conflict resolution skills workshops. My mentors at that time encouraged me to return to school and explore a career in the helping professions so I enrolled at Pasadena City College and then transferred to UC Berkeley. Shortly after graduating from Cal, I moved to Providence Rhode Island where I became part of vibrant arts, poetry, and nonprofit youth development communities. Those experiences cemented my decision to earn an MSW at Rhode Island College. Since those early days working in theater, I've held many jobs directly supporting others including former gang members, foster youth, undergraduate/graduate/medical students, community organizers, social justice workers, and early career professionals. I currently work in private practice as a licensed therapist, consult for organizations, write, and make my own art which includes prints, graphics, and mixed media.CA Licensing Information
License Type: Clinical Social Worker
License #: 105524
Expiration Date: 11/30/2023
Board of Behavioral Sciences WebsiteRI Licensing Information
License Type: Independent Clinical Social Worker
License #: ISW03269
Expiration Date: 5/1/2023
RI Dept. of Health WebsiteTo verify the license of a therapist in CA or RI, learn more about your rights as a consumer of mental health services, or file a complaint with a state board you can visit the respective websites listed above.
Counseling Services
Limited availability for new clients.
I consider it a privilege to join people committed to vulnerable and courageous healing journeys. I provide person-centered, trauma-informed, social justice-oriented, gender affirming individual clinical therapy that incorporates mindfulness practices. I identify as a generalist and incorporate various treatment modalities including Acceptance and Commitment Therapy, Cognitive Behavioral Therapy, Cognitive Processing Therapy, Motivational Interviewing, Mindfulness Based Stress Reduction, and Dialectical Behavior Therapy skills depending on each client's individual needs. Personally, I also explore and enjoy learning about curanderismo and Indigenous healing & spiritual practices. As someone who has often felt excluded or unwelcome because of who I am or where I come from, I make it a point to make everyone I work with feel safe being who they are, taking risks, opening up to challenges, and trusting their own wisdom. I do not heal people. I join people as they discover their inner healer.Some of the Populations I've Served
- People exploring therapy for the first time and are not sure what to expect or even what they want to get out of it. Especially for people that have historically not had access to clinical services or who have experienced stigma regarding seeking clinical care in their communities/families.
- Artists (actors, writers, musicians, fine artists, etc) managing their creative processes, motivations, and emotions.
- Professionals navigating complex, difficult, and harmful work environments - especially those in the helping profession or academic institutions who also hold marginalized identities.
- People working to reconcile professional aspirations and personal values, and who are contemplating making career/life changes.
- People exploring various aspects of their identities; racial, sexual, relationships, gender, class, etc.
- People exploring spirituality, mindfulness, and/or self-compassion.Please note that I do not provide couples or group therapy, I do not work directly with minors, and do not offer assessment/documentation for support animals.
Consulting Services
In addition to individual therapy, I also provide consulting services and trainings that address mental health, professional development, and cultural humility/competence. I enjoy working with teams to identify needs and collaborate to achieve goals. Much of my consulting and training work has revolved around how to help professionals understand mental health issues, how to utilize resources, and how to provide support to others.My availability to provide consulting services varies but I am always open to discussing potential projects. Please feel free to contact me with inquiries for consulting services.
Fees
I accept out-of-pocket payment and some insurance plans.I provide individual clinical services at $150 per 50min session for private pay / out-of-pocket payments. I also provided sliding scale services.I also currently accept the following insurance plans:Optum Health Plans
UnitedHealthcare
Oxford Health Plans
Aetna
UMR
Oscar
UHC Student Resources
AllSavers UHCThe fee for business/organizational consulting services is determined on a case-by-case basis, and depends on the project itself, expectations, and timeline.
Contact
Limited availability for new clients.
-----
My availability to provide consulting services varies but I am always open to discussing potential projects. Please feel free to contact me with inquiries for consulting services.
-----
Thank you for visiting my page! Finding a therapist that's a good fit can take some time, patience, and a lot of resilience so I really appreciate you considering working with me! Bellow are some links to my email and online profiles. Please feel free to explore those links and reach out if you have any questions.